Effa Manley
Effa Manley

Career: 1935-1948
Positions: owner, officer
Teams: Brooklyn Eagles (1935), Newark Eagles (1936-1948)
Born: March 27, 1900, Philadelphia, Pennsylvania
Died: April 16, 1981, Los Angeles, California
National Baseball Hall of Fame Inductee (2006)

An attractive and visible personage with a good business head, she was a woman ahead of her time. Although she was actually white, having been born from an illicit affair between her white mother and a white man who was not her husband, Effa was accepted as a fair-complexioned Negro because she was reared in a home with a black father.

After marrying Abe Manley, she shared both his love of baseball and operated as the business manager of their baseball team, the Newark Eagles. She had a proclivity for younger players and was involved in amorous relationships was several of her favorites. She liked to show off her players to the members of her ladies' club and sometimes told the manager to pitch a particular player for this purpose. Pitcher Terris McDuffie was a particular favorite, and when Abe found out about their amorous involvement, he traded McDuffie to the New York Black Yankees for two old bats and a pair of used sliding pads. Managers and players sometimes resented her intrusion into the affairs of the ballclub, but after her husband's death she took over total operation of the team through the 1948 season.

When Branch Rickey and other owners began signing her players, she fought for just compensation, and Bill Veeck paid her when he signed Larry Doby. Other players she lost to organized baseball were Don Newcombe and Monte Irvin.

Effa Manley was elected by Special Committee to the National Baseball Hall of Fame in 2006 as a pioneer/executive.

Source: James A. Riley, The Biographical Encyclopedia of the Negro Baseball Leagues, New York: Carroll & Graf Publishers, Inc., 1994.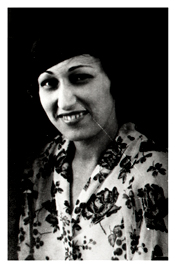 Effa Manley