Henry Mason
Henry Mason
Nickname: Pistol

Career: 1951, 1952, 1954
Position: p
Team: Kansas City Monarchs
Born: June 19, 1931, Marshall, Missouri

Baseball Career Highlights:
In 1951, after completing high school, Mason left Marshall, Missouri, and headed to Kansas City, where he was offered a tryout with the Kansas City Monarchs. Club manager Buck O'Neil was so impressed with Mason that he signed him with the team. On opening day in 1952, Mason hurled 16 amazing innings to defeat the Philadelphia Stars 3-2.

Professional/Personal Accomplishments:
In 1955-1956, Mason broke barriers by becoming the first black to play for the Schenectady Blue Jays, a Philadelphia Phillies farm team. After two phenomenal seasons, with records of 12-4 (1955) and 14-7 (1956), leading the league with seven shutouts and placing second in the league with 176 strikeouts, Mason joined the Phillies in 1960. He played until 1962.

Mason became a minister and recently retired as associate pastor at St. James Paseo United Methodist Church in Kansas City. He is an ardent supporter of the Negro Leagues Baseball Museum and travels the country sharing the history of the Leagues with others.

Source: NLBM Legacy 2000 Players' Reunion Alumni Book, Kansas City Missouri: Negro Leagues Baseball Museum, Inc., 2000.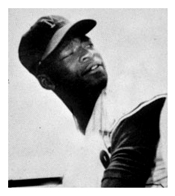 Henry Mason