Ted Rasberry
Ted Rasberry
Nickname: Teddy

Career: 1954-1961
Positions: 2b, of
Teams: Detroit Stars, Kansas City Monarchs
Born: October 8, 1913, West Point, Mississippi

Baseball Career Highlights:
"I was a player, manager and owner of the Detroit Stars (1954) and the Kansas City Monarchs (1956-1961)."

Professional/Personal Accomplishments:
After the Negro American League dissolved, Rasberry's interest in baseball continued. In 1965, he established a inner-city little league program, in which more than 350 youth participated. It was the "first integrated little league program in Grand Rapids." This league was active through 1974.

Rasberry was the director of the Kent Community Action Program from 1971-1984. In March 2000, the Grand Rapids Board of Education voted to change the name of one of its baseball fields to honor Rasberry for the work he has done with Grand Rapids youth. In addition, Rasberry was a board member of the NAACP Youth Council and the Urban League. Currently, he is a Negro Leagues Baseball Museum board member. He attends New Hope Baptist Church.

Awards, Honors, Titles, Championships,
Schools, Colleges:
• Elks and Masons' Awards
• Grand Rapids Recreation Department Honors

Source: NLBM Legacy 2000 Players' Reunion Alumni Book, Kansas City Missouri: Negro Leagues Baseball Museum, Inc., 2000.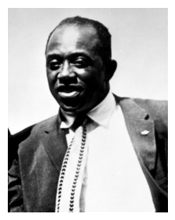 Ted Rasberry