Charley Pride
Charley Pride
Nickname: Minnie

Career: 1953-1958
Position: p
Teams: Memphis Red Sox (1953, 1958), Birmingham Black Barons (1954)
Born: March 13, 1938, Sledge, Mississippi

Before embarking on a highly successful career as a country music singer, Charlie Pride was a pitcher with a "pretty good little curve" for the Memphis Red Sox and the Birmingham Black Barons during the early 1950s. He was first discovered when he pitched for a sandlot team against the the Memphis Red Sox.

In his first tryout with the Red Sox, he failed to stick with the club, but he was more successful in his second effort. At that time the Negro American League was struggling to survive the loss of players to organized baseball and had declined to a strictly minor league status. A measure of the financial status of the league at that time is indicated by an unconfirmed story that Pride and the right fielder were traded for a team bus.

Baseball Career Highlights:
In 1955, Pride began playing with the Memphis Red Sox, after being discovered while playing with a sandlot team.

Professional/Personal Accomplishments:
Despite having a "pretty good little curve," Pride's baseball career was short lived. After leaving the Negro American League and being unsuccessful in landing with the Angels and the New York Mets, Pride went back home and signed a record contract with RCA. He became Country Music's first African American star.

Awards, Honors, Titles, Championships,
Schools, Colleges:
• One of the Top 15 Bestselling Artists of All Time (for 25 years)
• 36 No. 1 Hit Singles
• 25 Million Albums Sold Worldwide, 31 Gold and 4 Platinum
Albums Including One Quadruple Platinum
• Grand Ole Opry Inductee - 1993
• Academy of Country Music's Pioneer Award - 1994
• Turner Broadcasting's Trumpet Award for Career Achievement -
1995
• Election into the Country Music Hall of Fame - 2000
• Negro Leagues Baseball Museum Board Member

Sources:
NLBM Legacy 2000 Players' Reunion Alumni Book, Kansas City Missouri: Negro Leagues Baseball Museum, Inc., 2000.

James A. Riley, The Biographical Encyclopedia of the Negro Baseball Leagues, New York: Carroll & Graf Publishers, Inc., 1994.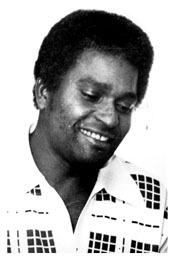 Charley Pride