Walt Owens
Walt Owens
Nickname: Coach "O"

Career: 1953-1955
Positions: p, of
Team: Detroit Stars
Born: August 19, 1933, Cleveland, Ohio

Baseball Career Highlights:
"I played with the Detroit Stars while attending Western Michigan University, in Grand Rapids, Michigan. In 1957, integrated baseball began in Detroit when I began playing with th all-white Detroit Pepsi-Cola team."

Professional/Personal Accomplishments:
"I graduated from Western Michigan University with a Bachelor's and Master's degree. As a student, I played basketball and ran track. In 1955, I was a member of the Boston Whirlwinds and played against the Harlem Globetrotters."

"I worked 22 years with the Detroit Department of Parks and Recreation in several positions including the director of the Baseball School. In addition, I taught in the Detroit Public School System for 19 years. Moving to Northern Illinois University as a professor. I also became the head baseball coach and coached basketball as well."

Awards, Honors, Titles, Championships,
Schools, Colleges:
• Played on 4 National Amateur Baseball Championship Teams
• Won 25 Out of 28 Baseball Championships
• Mid American Conference 880 Yard Relay Record - 1955
• Three High School Baseball Championships
• A Founding Member of the National Congress of Black Faculty

Source: NLBM Legacy 2000 Players' Reunion Alumni Book, Kansas City Missouri: Negro Leagues Baseball Museum, Inc., 2000.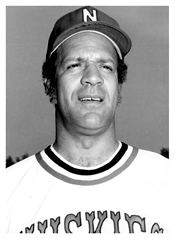 Walt Owens