Cecil Kaiser
Cecil Kaiser
Nicknames: Aspirin Tablet Man, Minute Man

Career: 1945-1949
Positions: p, 1b, of
Teams: Homstead Grays (1945, 1947-1949), Pittsburgh Crawfords (1946), Mexican League (1946), Canadian League (1951), minor leagues (1952)
Bats: Left
Throws: Left
Height: 5' 6'' Weight: 165
Born: June 27, 1916, New York, New York

Mixing a fastball with an assortment of off-speed breaking pitches, this little Homestead Grays' hurler used control and know-how effectively. His best salary year with the Grays was in 1947, when he earned $700 per month. He also pitched with the Pittsburgh Crawfords in the U.S. League and played in Latin American leagues, including those in Puerto Rico, Cuba, Mexico, Panama, and the Dominican Republic.

His best showing in the winter leagues was in 1949-1950, pitching with Caguas in the Puerto Rican League, where he sported a league-leading 1.68 ERA. His earlier outings in the Latin climate were not as productive, showing a 2-2 record in 15 games while pitching with Havana in the Cuban League in 1944-1945 and a 6-12 record with a 5.00 ERA in 1946 while pitching with San Luis in the Mexican League.

In 1951 he ventured to the northern side of the United States to pitch with Farnham in the Canadian Provincial League, where he had a 14-13 record with a 3.96 ERA and a .260 batting average with 4 homers in 69 games while also playing in the outfield when not on the mound. The following season, 1952, he ended his professional career pitching with Tampa in the Florida International League, appearing in 20 games with no record listed.

After the demise of the Negro National League, a drawing was held to determine the dispersal of players among the remaining teams. When Kaiser was assigned to the Clowns, he refused to report and returned to Puerto Rico.

As a youngster during the early 1930s, he was an outfielder with sandlot teams that played down through West Virginia. These teams included the Bishop Street Liners, the Gary (West Virginia) Grays, and the Kimbrell Red Sox. In 1938 he played as an outfielder with the world champion softball Pontiac Big Six, and reportedly appeared with the Crawfords as an outfielder, but when the mound staff was depleted due to injuries, manager "Candy Jim" Taylor converted him into a pitcher. A reluctant Kaiser hurled a complete-game victory over the Cincinnati Clowns.

He spent most of his career with teams of lesser status, including the new Detroit Stars in 1939-1940, the Motor City Giants in 1941-1944 and the new Pittsburgh Crawfords in the U.S. League in 1946. When Gus Greenlee died, the U.S. League teams folded. After Kaiser's arm went dead, he left professional ball and played another five years in the Detroit Industrial League with the Ford Motor Company team.

Baseball Career Highlights:
Kaiser's best performance was turned in as a pitcher for the Puerto Rican League's Caguas during the winter season (1949-1950). He registered a league-leading 1.68 ERA.

Professional/Personal Accomplishments:
After leaving professional baseball, Kaiser played in the Detroit Industrial League with the Ford Motor Company team.

Sources:
NLBM Legacy 2000 Players' Reunion Alumni Book, Kansas City Missouri: Negro Leagues Baseball Museum, Inc., 2000.

James A. Riley, The Biographical Encyclopedia of the Negro Baseball Leagues, New York: Carroll & Graf Publishers, Inc., 1994.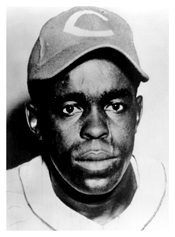 Cecil Kaiser