Felix Delgado
Felix Rafael Delgado
Nickname: Felle
a.k.a. Delgardo

Career: 1936-1941, 1948-1949
Position: of
Teams: Cuban Stars (1936), New York Cubans (1941), San Juan Senators
Bats: Right
Throws: Right
Born: March 31, 1915, Coamo City, Puerto Rico

An outfielder with the 1941 New York Cubans, he could also play first base. He was a very fast base runner but a weak hitter, batting only .118 for the season. Earlier in his career he was the regular right fielder with Oscar Levis's Cuban Stars in 1936.

Baseball Career Highlights:
"One of my career highlights was hitting a home run off the great Satchel Paige, when he was pitching for the Guayama Baseball Club for Puerto Rico's winter league. Another exciting moment was when I took the airplane from Puerto Rico to New York to play for the Cuban Stars in the big city. I arrived on Friday and on Sunday I was playing in Yankee Stadium. I was surprised because we dressed inside the bus since we could not use the visitors' club house, or even drink the water. We suffered a lot, but we played to win all the time."

"While I played in the colored league, I had the opportunity to play against two of the greatest pitchers, Hilton Smith and Satchel Paige, and also a great first baseman John "Buck" O'Neil. What a team they had! The Kansas City Monarchs could beat the white teams in the Big League. They were just a great group of players."

Professional/Personal Accomplishments:
"When I quit the Cuban Stars, I played for the San Juan Senators for 27 years and managed the team for three years. Briefly, I worked as a scout for the Kansas City Monarchs. Then I began working with the Milwaukee Brewers as the Latin American supervisor and signed 31 players, who went to the Majors."

Sources:
NLBM Legacy 2000 Players' Reunion Alumni Book, Kansas City Missouri: Negro Leagues Baseball Museum, Inc., 2000.

James A. Riley, The Biographical Encyclopedia of the Negro Baseball Leagues, New York: Carroll & Graf Publishers, Inc., 1994.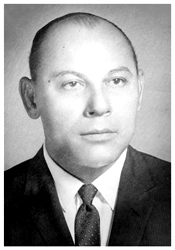 Felix "Felle" Delgado